"Esther"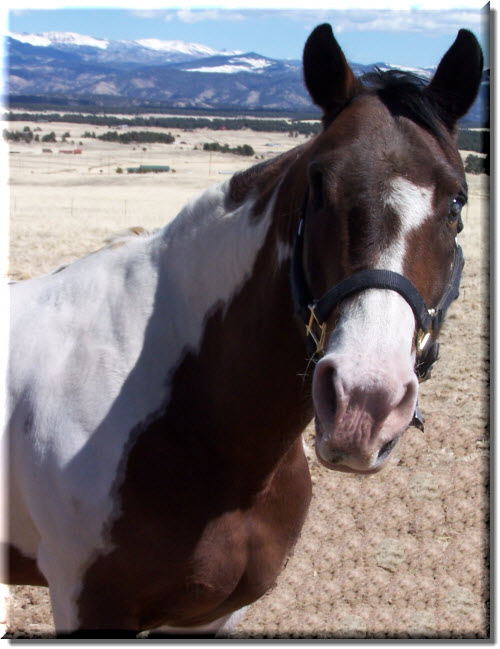 Our fifth horse arrived in September 2013 from Kerrville, TX. "Esther" was missing her right eye and was mostly blind in her left eye. But she was very savvy, and managed quite well. She knew many voice commands that allowed us to help her navigate, such as "step up", "step down", "ho!", and "come'ere Esther". When she went out into the pasture, she was able to follow the other horses to find her way. She even felt safe enough to canter and trot in the pasture sometimes, and it was a beautiful sight to see!
In addition to her vision challenges, Esther came to us with some severe dental problems. In September 2014, with the help of our donors, we were able to pay for some much-needed dental surgery for Esther.
In January 2019, at the age of 15, Esther was entrusted to a family who had rescued other horses, who vowed to love and take care of her, and who seemed sincere. Six weeks later, Esther was reported deceased from an "accident". Even though we couldn't have predicted what happened, we will never forgive ourselves for entrusting her to someone else's care. We are utterly, completely heart-broken. We hope you felt safe and loved and happy for the 5+ years you were with us. We're so sorry, and we love you so much.
Esther Grazing - December 2013